Well.... I killed the heart of the Syclone about 1 month ago, and have started the rebuild with dave. I completely killed every piece in the short block, but I already bought a used long block and sent it to the machine shop, so in about 2 weeks the build begins! I'm gonna build the crap outta the short block so I can't kill it. So far its lookin like the block bored 10 over since it was very clean, Cunningham rods, CP pistons, stock crank, 4 bolt mains, Haven't decided what cam quite yet, but a bit more aggressive than stock, and I think Brodix heads. I'm still ironing out the rest, so stay tuned!
And here it sat for 3 weeks 120 miles from home...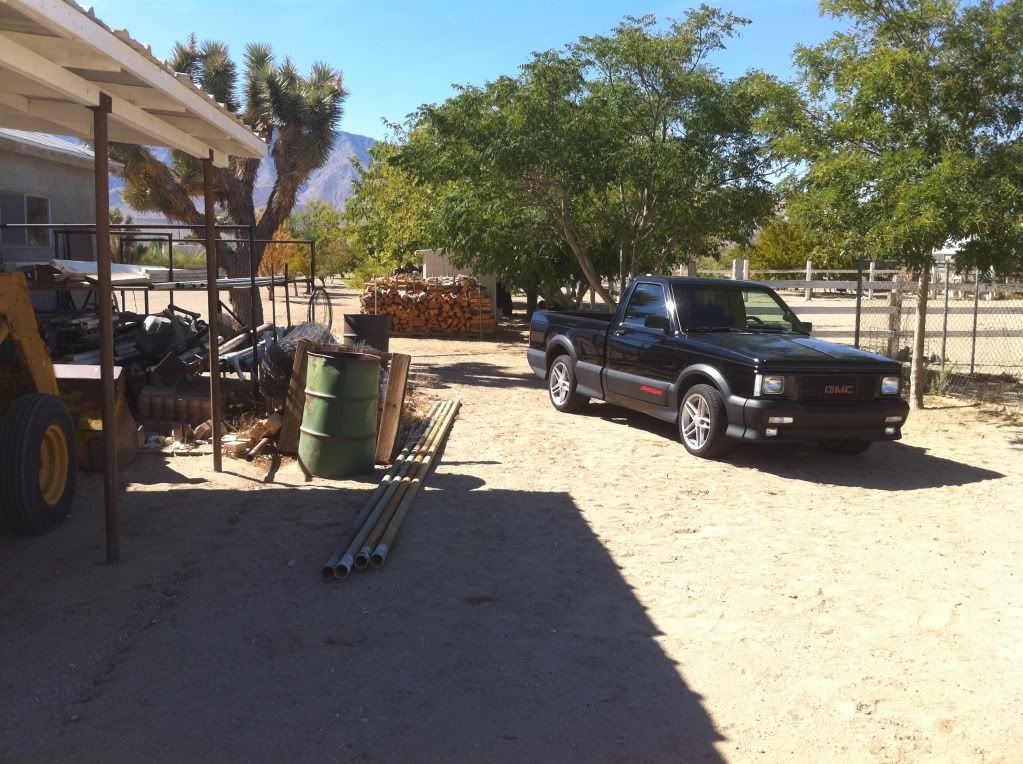 Until my dad let me use his bobcat trailer and truck when I got back from a work trip!
Engine Removal (Thanks to Dave!)
Heartless truck...
And the love letter to Jim Stokes on the passengers side wheel well all the way back towards the firewall where it couldn't be seen
The damage of the broken rods!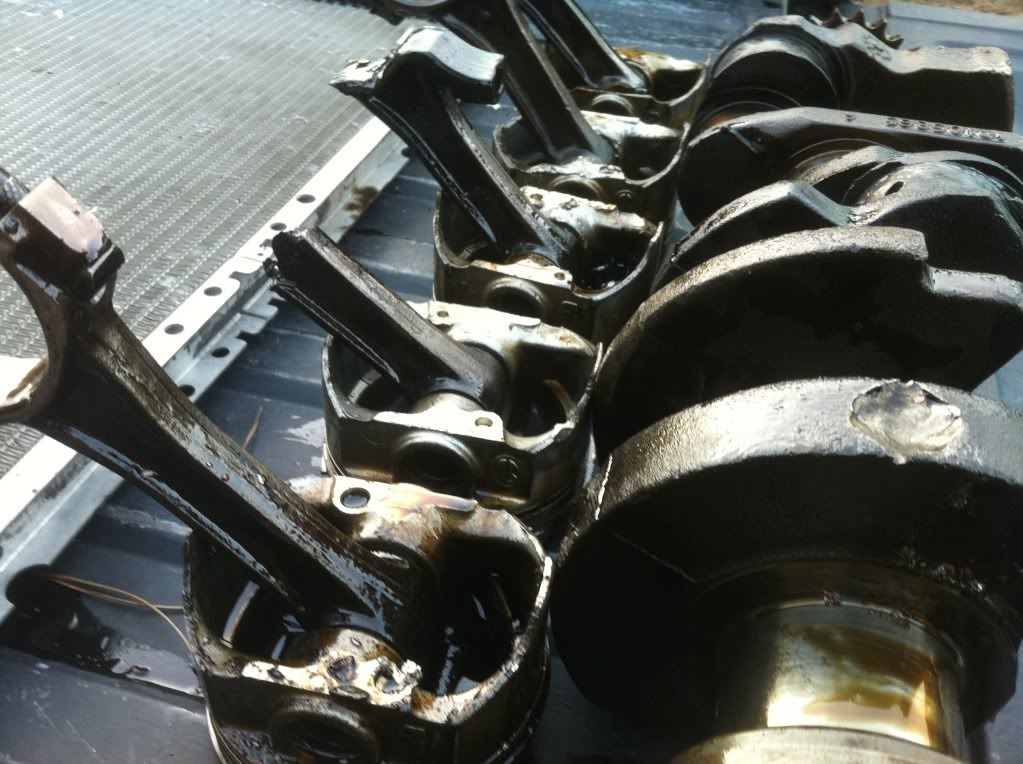 And the beginning of the new engine!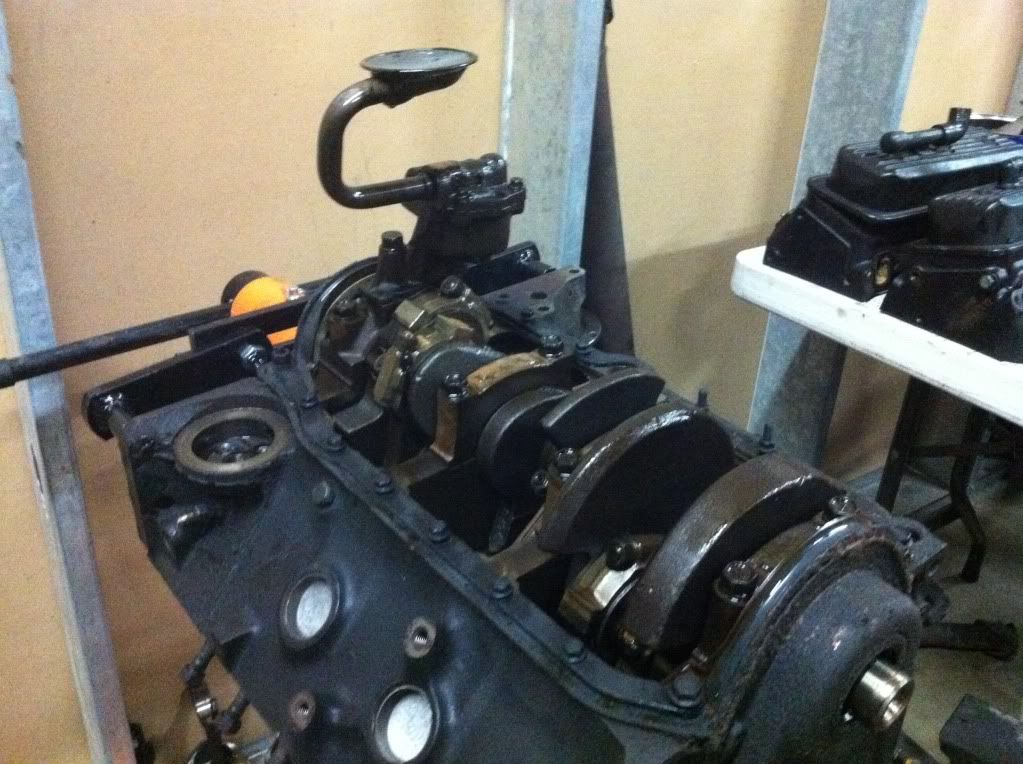 I'll keep you guys updated on the build!