This was on UK eBay and "sold" for £3k. *The winning bidder walked away from the sale as the did the next two. *The guy seemed desperate to sell for £2500 so I offered £2350 and after some initial frustration, he accepted my offer.
A £299 shipping bill and 360 mile ride on a trailer and it resides in my Dad's warehouse.
It has a blown engine - the rod left the block and it looks like it's been sitting outside for a while. *He says that that trans was rebuilt not long ago and it has a new SS exhaust. It has 49k miles but it looks like a bit of TLC wouldn't go amiss.
I've not seen the truck but the plan is to rebuild the engine as economically as possible. It depends on the damage.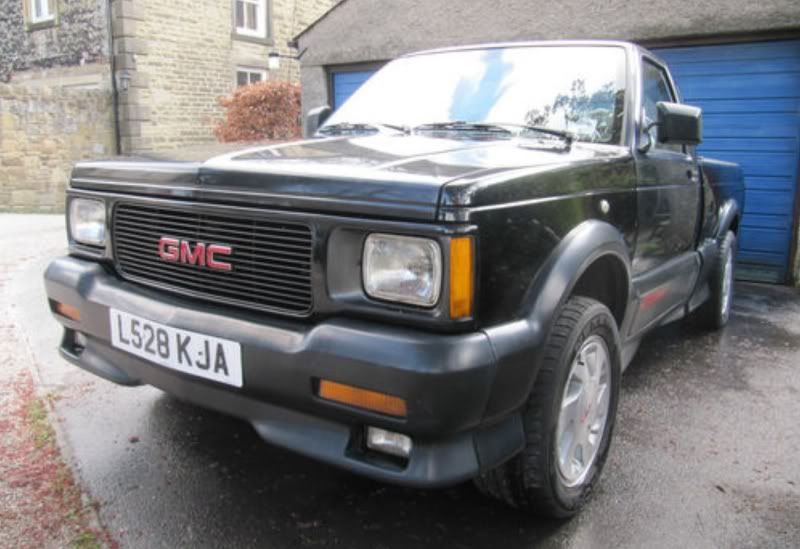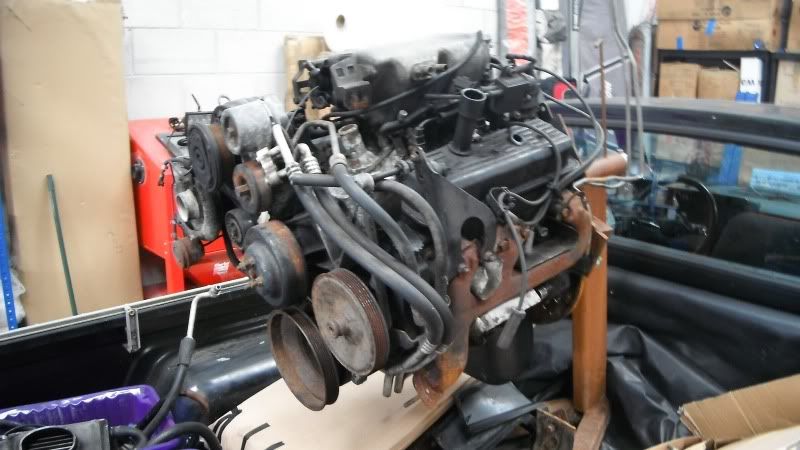 Motor mount mod